Broccoli or Cauliflower Soup
Winter is the perfect time for a warming bowl of soup. This basic soup formula can be used for most vegetables so check to see what's on sale or what needs to be used up from the fridge. The key element of a soup is the base called a "mirepoix"—diced onion, celery and carrot—that is sautéed to build flavour. Then the main ingredient and stock or water are added and any other flavourings like spices. Finally depending on the type of soup, different ingredients can be added to make it thick and creamy like milk, flour, potato, short grain white rice or simply blending half or all of the soup.
Yield
10 child-size portions
Preparation Time
15 minutes
Equipment List
Large pot
Cutting Board
Knife
Large spoon
Ingredients
1 bunch
broccoli (or 1 head cauliflower)
1 cup
grated Cheddar cheese
Instructions
1. Cut broccoli tops into florets. Peel remaining stems and cut into chunks.
2. In a large pot, heat olive oil over medium heat. Stir in onion, celery, carrot and garlic and cook for 5 minutes or until softened. Sprinkle with flour and stir until absorbed. Slide pan off the heat and add stock a little at a time stirring after each addition to avoid lumps.
3. Return pot to heat. Add broccoli stems (or all the chopped cauliflower), thyme and bay leaf. Bring to a boil. Reduce heat and simmer, covered and stirring occasionally, for 15 minutes or until vegetables are tender. Remove bay leaf. If desired, puree in a blender then return to pot. 
4. Heat soup until hot then stir in broccoli florets. Simmer for 5 minutes. Stir in milk, salt and pepper. Heat another 5 minutes. Ladle into bowls and top with a generous sprinkle of cheese.
 
Source: Nicole Fetterly, RD
Note: Childcare facilities with 8 or more children should check with their Licensing Officer about what is needed to serve food.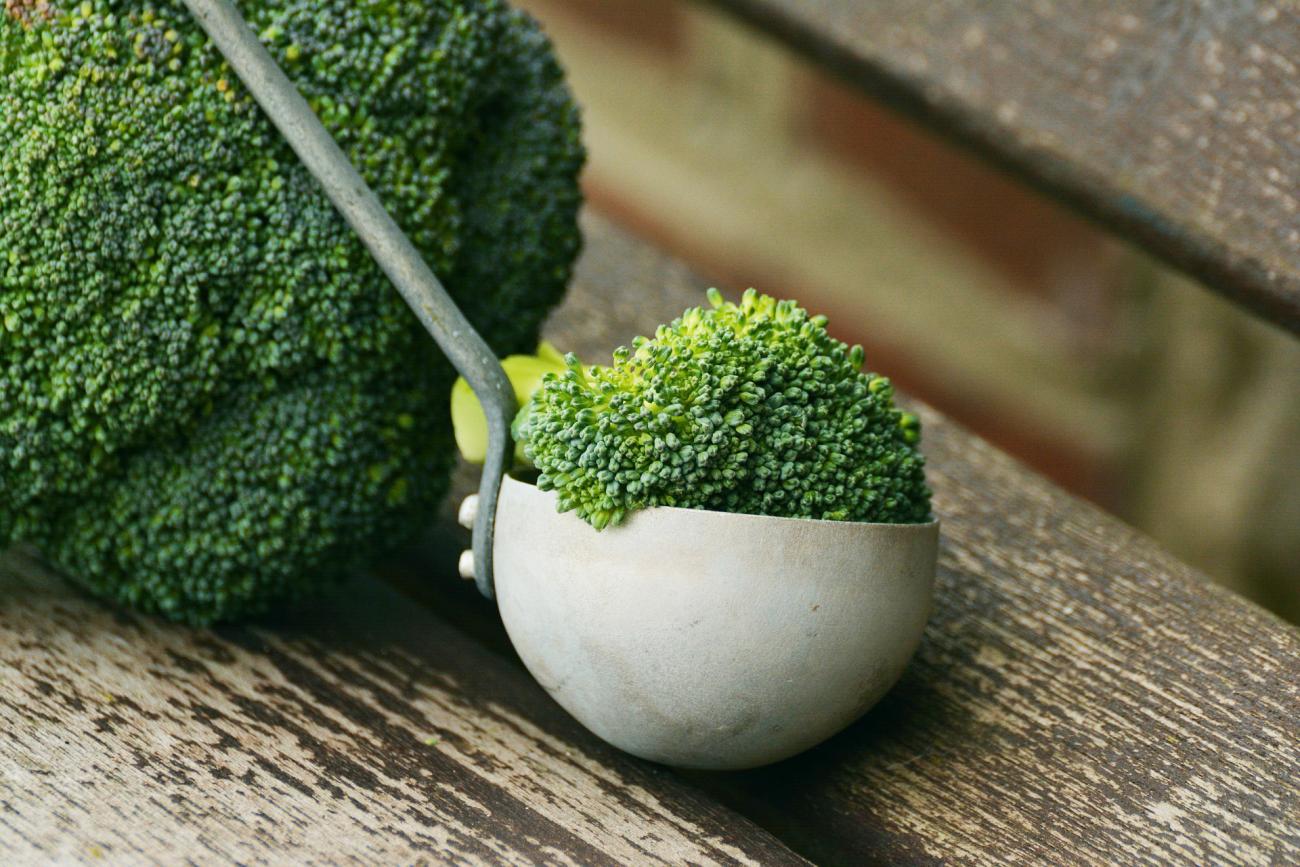 Broccoli or Cauliflower Soup