White Bean and Kale Chowder
So comforting on a cold day, this chowder is very affordable and can be completely plant-based if using fortified soy beverage in place of milk. It's also packed with fibre from the white beans making it a more nutritious chowder than many traditional recipes made with cream and clams or corn.
Yield
10 child-size portions
Preparation Time
15 minutes
Common Allergens
milk or soy (depending on liquid used)
Equipment List
Stovetop
Knife
Large pot
cutting board
Ingredients
1
large potato, peeled and diced
2 cups
milk or plain fortified soy beverage
1
bunch kale, stemmed and chopped
To taste
freshly ground pepper
Instructions
1. Heat pot on medium and add olive oil then onion. Sauté for 5-7 minutes until softened then add salt and garlic. Cook one more minute then add potato and cook another 2 minutes.
2. Add beans, milk or soy beverage, water and bay leaf and cook for 15 minutes until potato is tender and breaking apart. At this stage, the chowder could be blended to create a thicker style of chowder.
3. Add kale and cook another 5-10 minutes until it is tender. Remove bay leaf. Adjust seasonings and serve, topped with cheese if desired. Try with our Brazilian Cheese Buns (or whole grain bread or crackers) and a side salad or veggie plate.
Source: Nicole Fetterly, RD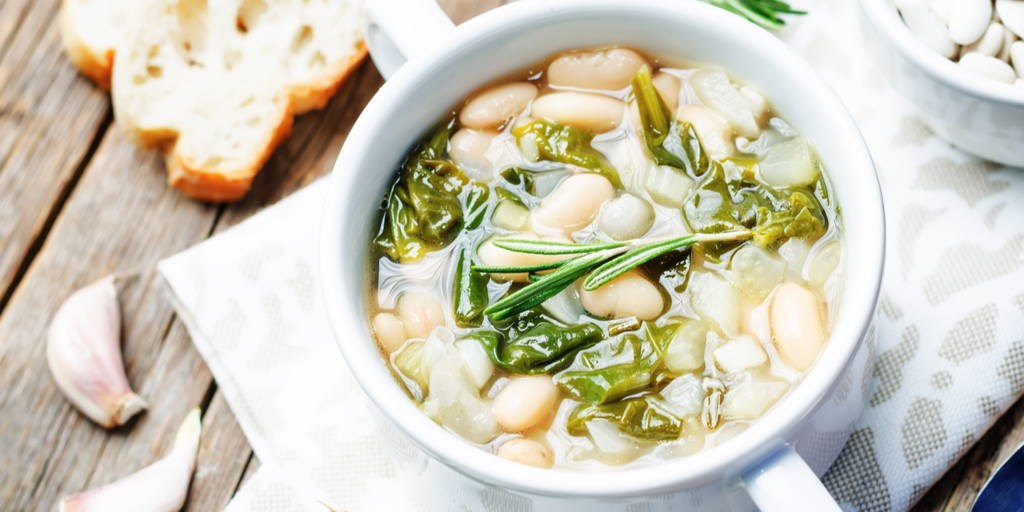 White Bean and Kale Chowder