Best-Ever Chocolate Cookies
Yield
42 cookies (1 per serving)
Preparation Time
15 minutes
Common Allergens
egg, wheat
Equipment List
Measuring cups and spoons
Small bowl
Large bowl
Spatula
Mixing spoon
Tablespoon(s)
Baking sheets, ungreased
Ingredients
1 cup (250 mL)
All-purpose flour
1/2 cup (125 mL)
Unsweetened cocoa powder
1 tsp. (5 mL)
Baking soda
1 cup (250 mL)
Margarine (non-hydrogenated), softened
3/4 cup (175 mL)
Brown sugar, packed
1 1/2 cups (375 mL)
Quick-cooking rolled oats
1 cup (250 mL)
Bran cereal (not flakes)
3/4 cup (175 mL)
White chocolate chips (substitute with milk chocolate chips if needed)
Instructions
Preheat oven to 350°F (180°C).
In a small bowl, sift flour, cocoa powder, baking soda, and salt. 
In a large bowl, beat eggs, margarine, and brown sugar. Fold in flour mixture. Stir in oats, bran cereal, and chocolate chips.
Drop dough by heaping tablespoonful (15 mL), about 2 inches (5 cm) apart, onto baking sheets.
Bake in preheated oven for seven to nine minutes or until just crisp. Let cool on baking sheets on a wire rack for five minutes, then remove to rack to cool completely.
Tip:  When using margarine, choose a non-hydrogenated version to limit consumption of trans fats.
Note:  Childcare facilities with 8 or more children should check with their Licensing Officer about what is needed to serve food.
Recipe taken from Bake Better Bites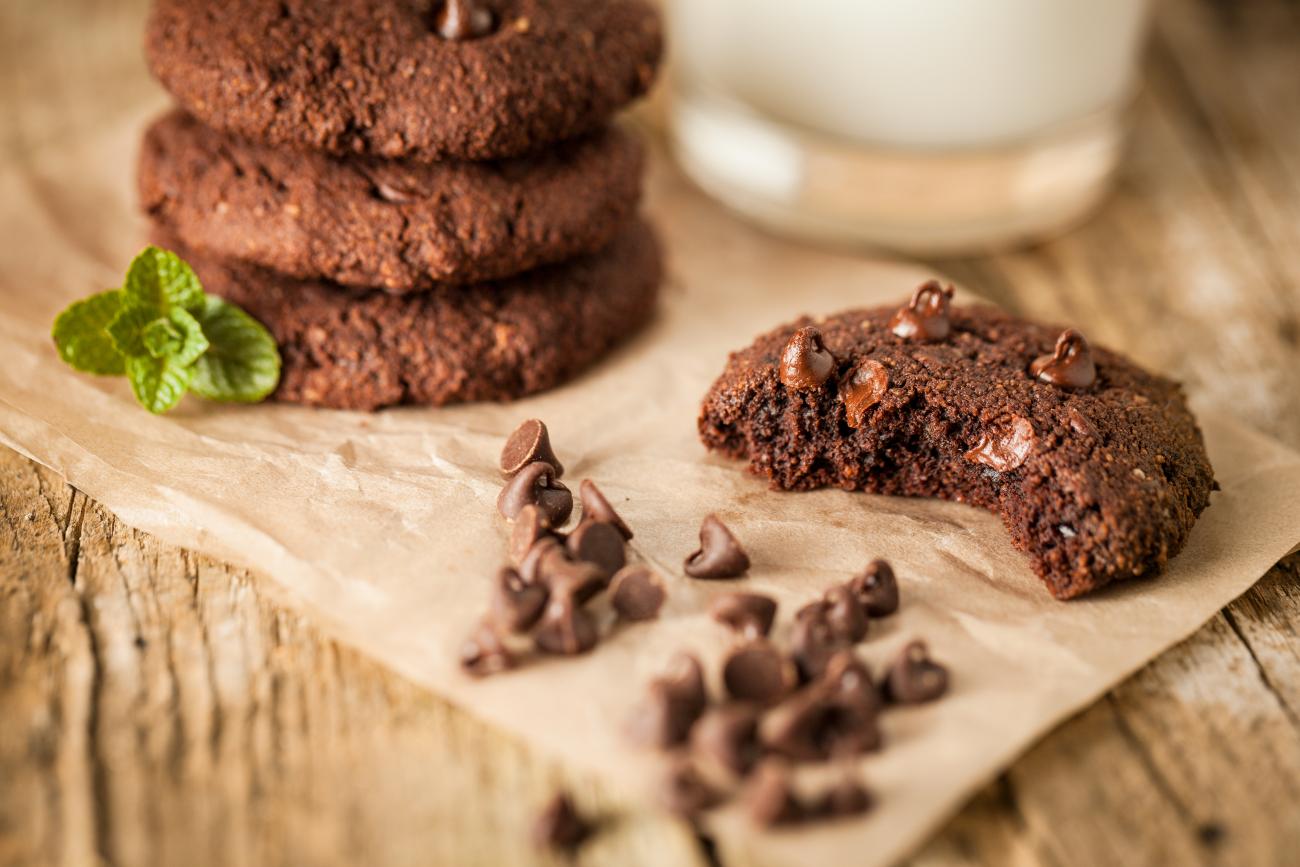 Best-Ever Chocolate Cookies