Whole Grain Blueberry Muffins
Celebrate the fresh BC berries of summer with wholesome, homemade muffins. Feel free to experiment with whichever berries are in season in your community. If you're able, get the children involved in picking or selecting the berries. Children can help measuring and mixing the ingredients and scooping into the muffin cups.
Yield
12 child-size portions
Preparation Time
15 minutes
Common Allergens
wheat, milk, egg
Equipment List
Muffin tin
Measuring cups and spoons
Large bowl
Medium bowl
Mixing spoon
Toothpick to test for doneness
Ingredients
1 and 1/4 cup
whole wheat flower
1 and 1/4 cup
quick-cooking oats
1/2 cup
buttermilk (or add 1 and 1/2 tsp vinegar to 1/2 cup milk and let stand for 10 minutes)
1 cup
blueberries (if you're using frozen, let them thaw before adding)
Instructions
Instructions
Preheat oven to 375° F. Lightly grease or line a muffin tin.

In a large bowl, mix together the flour, oats, flax meal, baking powder, baking soda, cinnamon and salt.

In another bowl, mix together the applesauce, sugar, buttermilk, vegetable oil and egg.

Gently shake the dry ingredients into the wet, giving the mixture a stir every few shakes. Stir in the blueberries.

Pour the batter evenly into the muffin tin cups, filling only two-thirds of the way, and pop them in the oven for 20 minutes. They're done when they're firm and a toothpick inserted in the center comes out clean.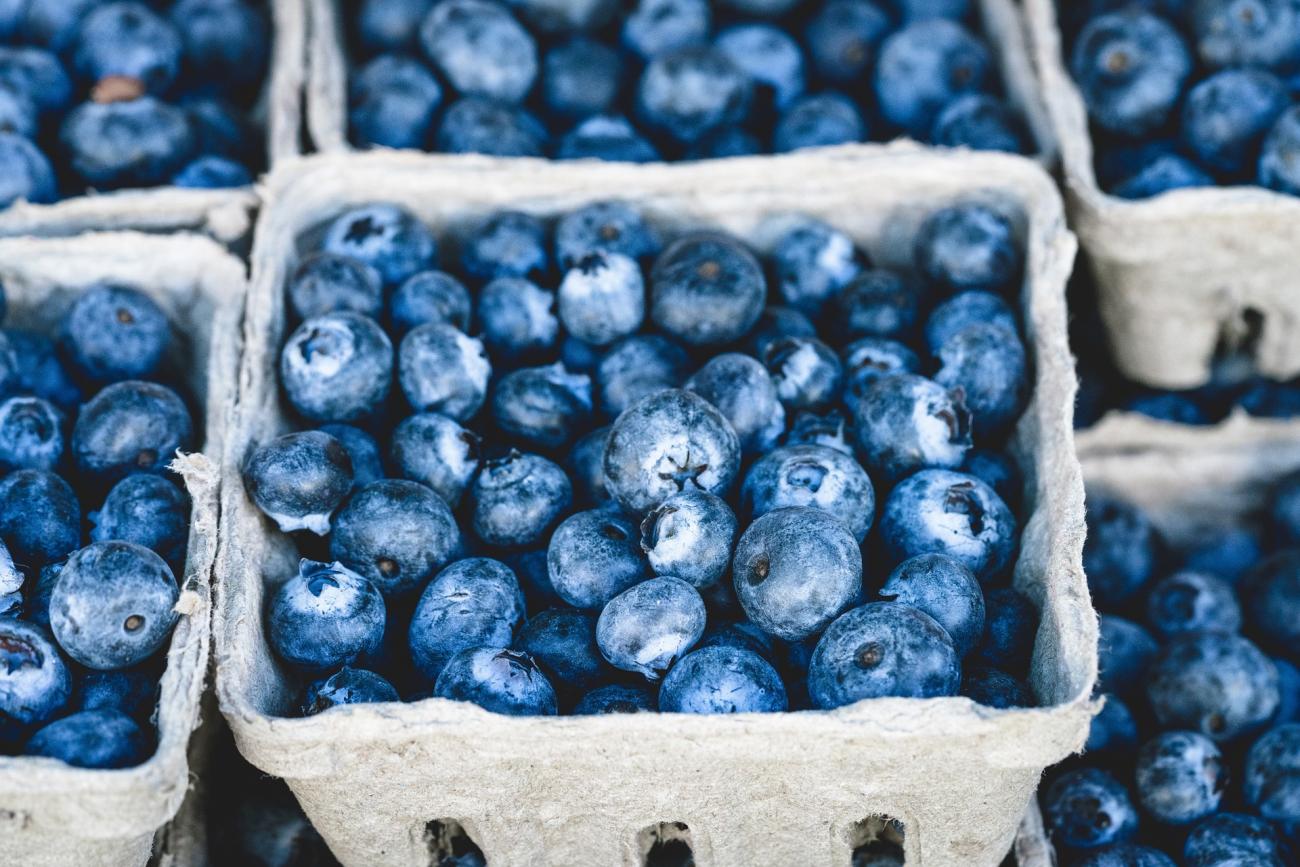 Whole Grain Blueberry Muffins