Seasonally Available Fruits and Vegetables in British Columbia
British Columbia is home to a range of growing conditions, and crops are produced at different times of the year, depending on what region you are in. The two charts below show different types of fruit and vegetables and when they are seasonally available.
The left hand side lists each fruit or vegetable, and highlighted green portion shows what month it is grown and available in BC.
seasonally available fruits in british columbia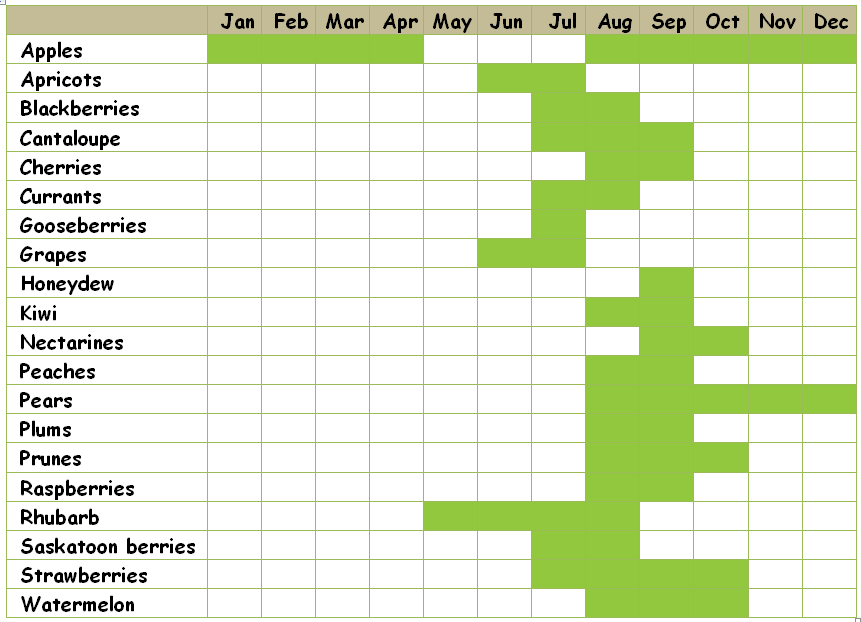 seasonally available vegetables in british columbia